Question: How are you?
Answer: I'm fine.
Question: How was your day?
Answer: Good, great.
 "How are you?", Is probably the most frequently asked question in a day. Everyone asks, from your family, your neighbour, the guy that opens the door, the lady that sells you groceries, the colleague at the office and even the "enemy." According to WHO, more than 300 million people are now living with depression, an increase of more than 18% between 2005 and 2015. The United Nations released its World Happiness Report for 2017, putting Nigeria at number 95 behind African countries like Somalia (no. 93), Morocco (no. 84), Libya (no. 68), Mauritius (no. 64) and Algeria (no. 53). This literally means, right now; your parent, spouse, sibling and friend or even you might be utterly unhappy.
But for a majority of us, we are always fine. And if the statistics are correct, then we are bloody liars.
I hear the question, I read the question but I barely understand the question. When you ask how I am, It should mean; how is the state of my overall health? How is my mental health? How is my emotional life? How is my financial life? How is my family? How is my spirituality? How is everything that I generally have or take an interest in? And so, when I say I'm fine, that gives the impression that everything in every way is fabulous. But is it?
To be able to ask after one's well-being implies that, you are willing and ready to listen and if possible react towards the desired condition of the speaker at that moment. It should be a totally selfless act of inquiring about another's welfare.
What we really mean.
How are you?
Please do not start talking.
I really don't care.
I can't help you.
I need you to do something for me.
I want to talk to you about what you can do for me.
I really don't have anything to say to you.
Don't ask me for money or anything related.
I'm fine
I don't want to talk about it.
I don't trust you enough.
 Scratch that, what do you want?
Please ask me two more times.
You can't help me, stop asking.
 I'd rather not share; I can handle this alone.
I'm too scared to share.
I must admit there were times I typed these words without even realising its depth and quite frankly, didn't care to listen to any other response than the norm. It is usually a starter, a prelude to a more pressing thing I want to ask about. For instance, when I quickly threw a "how are you?" to the security man. It is a courteous remark; I didn't actually care. For the most part, I was always two steps ahead before I got a response, whatever he said was to himself. You see, I was in a haste, I couldn't bear to stand aimlessly.
"Every sunrise is an invitation for us to arise and brighten someone's day." ― Richelle E. Goodrich
Then, one regular evening, I strolled down to a grocery store nearby. After picking up a few things, I smiled at the lady seated behind the counter. She responded with a rather gracious smile, looking me straight in the eye she asked, "how are you?" my smile shrunk, "I'm tired," I said, "I had a terrible day at work." "I'm sorry to hear that," she said empathetically. I returned the question, "how are you?" I asked, "it's tough here too, I barely get time for myself. I have to work from 8 am to 9 pm every day." I wanted to inquire further. I couldn't, not only because she was still at work but there was a man standing behind me who seemed to take his time seriously.
What changed? I should have said the usual and moved on. Instead, I waited around for her. We talked for a while, shared tips; from beauty tips to her job. I gave her suggestions about what she could do and vice versa. I didn't know her name, she didn't ask mine either but as I walked back home that day, I felt ecstatic. It wasn't deep, we didn't have to talk about all our sad little stories. Scratch that! Instead, we just talked about the random thoughts that could help at that moment. Of course, neither could I give her a new job nor could she solve my pending problem. Of the very least, we had a good laugh. But she had taught me one thing, how to ask the right way. Her genuine composure had forced the truth out of my lips.
Of course, I didn't go on to have an incredible conversation with everyone else at the drop of those words. But I became willing to listen first. I hadn't done that before because I thought they might expect something from me. Yes, they all expected something. Sometimes a smile was enough, other times five minutes did the trick. For the really big ones, I offered my opinion, a recommendation or whatever was within my reach at that time. When it was bigger than me, I prayed for them.
Attention is the rarest and purest form of generosity."—Simone Weil
Sometimes, you do not have to say everything all at once, neither do you need to say anything at all. It could be just your smile or even a hug. We have so much more to give than we truly realise. Help could come from the least places you expect. You can never tell whose miracle you are meant to be and who is your miracle waiting to happen.
"Do not neglect to show hospitality to strangers, for by doing that some have entertained angels without knowing it." ― Anonymous, Holy Bible: King James Version.
Imagine all the opportunities to reach out through these simple questions. It could be your friend, or family or the same one you spent hours texting about every other thing except their well-being.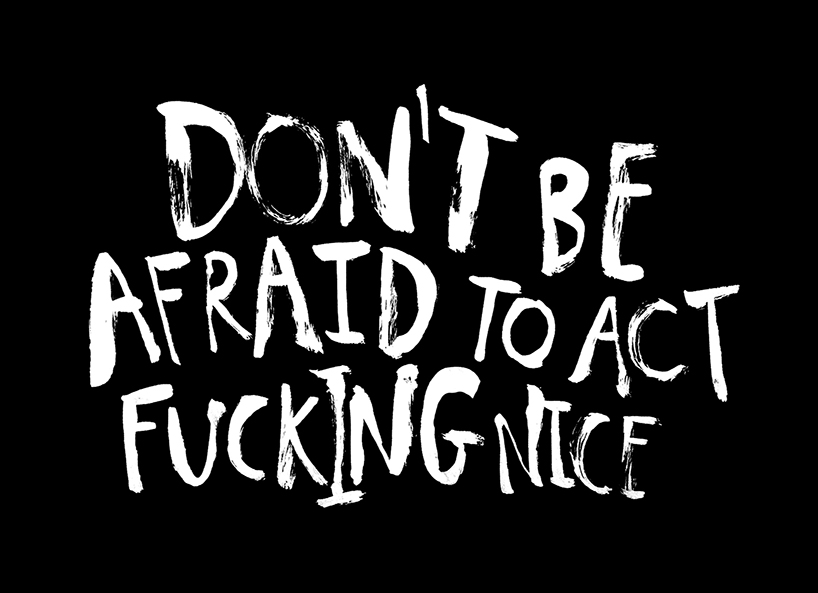 I understand the meaning of minding your business but, a show of concern is different from a call to spill truths. A little appreciation when concern is shown soothes the heart too. It's the little things that matter, the little details that speak volumes. Maybe, it's going to take more than one asking to unearth an iota of vulnerability. Don't stop, keep building an atmosphere conducive enough for trust.
"From the heart, it has come, to the heart, it shall go." —Beethoven's inscription on his Mass.
However, It's better to refrain from the mockery of these words by using them insincerely. It doesn't make you callous, instead, it makes you legit. Share with caution in mind; sometimes an "I'm fine" serves the purpose. The whole point is, to genuinely show concern and show appreciation. These are words that should unveil of our humanity and satisfy our need for human interactions.
"A kind gesture can reach a wound that only compassion can heal." ― Steve Maraboli
Please follow and like us: