I have completed more personality tests than I should, partly from an intense desire of discovering myself and perhaps a vain narcissistic inkling to read anything that describes me. Well, I'm guilty! Who isn't?
I traced this thirst for knowledge to my primary school days. During an English class, we were asked to form a cycle around a Chinese zodiac chart, where we each picked our animal symbols based on our date of births.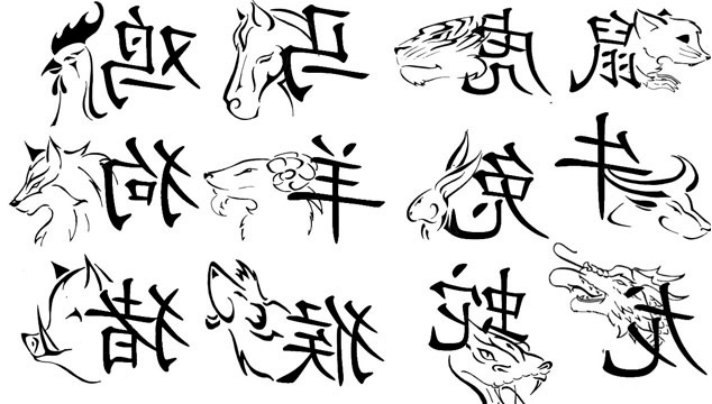 The Chinese zodiac is a classification scheme that assigns an animal to each year. It is part of the Chinese astrology, where, animal signs are assigned by month (called inner animals), by day (called true animals) and hours (called secret animals).
While a person might appear to be a Dragon because they were born in the year of the Dragon, they might also be a Snake internally, an Ox truly and a Goat secretively. How cool is that?
Interestingly, I'm a Wooden Dog because I was born in the year of the Dog, Rat internally and a Monkey secretively. I have no idea how this combination is supposed to work but, it seems too spooky to dive in further.
Who else caught the zodiac-sign-fever?
I was crazed up with the idea of zodiac signs in my preteens to the extent that I scanned all the Capricorn books I laid eyes on.
Whomever I crushed on was definitely going taking the zodiac compatibility test just so I was sure I wasn't wasting my time. Plus the daily horoscope readings, Smh… most of which never worked. That's where my many doubts crept in, further fueled by the fact that my faith doesn't encourage astrology and horoscope readings.
Quick facts: The Babylonians are largely credited with the birth of astrology. Their astrological charts enabled them to predict the recurrence of seasons and events.
The word Zodiac is derived from a Greek word which means, "Circle of animals" and is believed to have originated from ancient Egypt and later adopted by the Babylonians. The signs of the zodiac are subdivided into four groups:
Fire Signs: Aries, Sagittarius, Leo
Water Signs: Cancer, Scorpio, Pisces
Air Signs: Libra, Aquarius, Gemini
Earth Signs: Capricorn, Taurus, Virgo
To cut the long story short, I'm sure you probably know your zodiac sign. Well, I'm a Capricorn, the goat.
I've always known I'm weird, but the Myers-Briggs Type Indicator (MBTI) gives it an unusual acronym.
The MBTI questionnaire was first published in 1943 and was originally developed by Katharine Cook Briggs and her daughter Isabel Briggs Myers.
According to the MBTI, I fall in the INFJ category which stands for Introversion (I), Intuition (N), Feeling (F), and Judgment (J). The INFJ personality type is very rare, making up less than one percent of the population. Absolutely! Right there with Mahatma Gandhi, Nelson Mandela some sources say Jesus Christ and well, even Hitler too. It depends on how you look at it.
Want to find out where you fall?
Let's talk introversion and extraversion.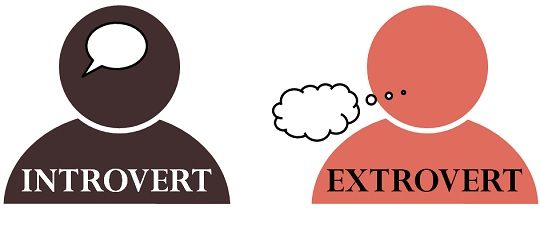 The terms introversion and extraversion were popularized by Carl Jung. According to him, extraverts tend to enjoy human interactions and are generally enthusiastic, talkative, assertive, and social. Extraverts are usually energized and thrive off being around other people and so take immerse pleasure in activities such as parties, community activities, public demonstrations, and business or political groups.
Introversion, on the other hand, is a state of being predominantly interested in one's own mental self. An introvert is likely to appreciate the time spent alone and find less reward in time spent with large groups of people, though they may enjoy interactions with close friends.
Additionally, they're the ambivert, typical examples of neither here nor there. Ambiversion is falling more or less directly in the middle.An ambivert is relatively comfortable with groups and social interaction, and being alone away from a crowd.
I'm so introverted it hurts!
Ever heard of the Yin and Yang?
The yin-yang is a Chinese philosophy that describes how seemingly opposite or contrary forces may actually be complementary, interconnected, and codependent in the real world and how they may give rise to each other as they interrelate to one another. More like the co-operation of light and darkness. Yang symbolizes brightness, while yin symbolizes darkness.
Apparently, everyone has a bit of both worlds. You could see for yourself.
Anyway, I'm a 50-50. Yep! Don't test me.
If you've ever attended a psychology class, then you must have heard of The Four temperament theory. The Four temperament theory may have originated from ancient Egypt, but it was the Greek physician Hippocrates who developed it into a medical theory.
He believed that human moods, emotions and behaviours could be determined by the presence or lack of certain fluids and so he broke people into four distinctive classes: sanguine, choleric, melancholic and phlegmatic. However, most people tend to be a combination of one or more of these temperaments.
Not me, I'm choleric. I'm not sure how this makes me feel, I mean I like sanguine traits.
Recently, I stumbled on the book How to Analyze People on Sight or How to Analyze People on Sight through the Science of Human Analysis by Elsie Lincoln Benedict and Ralph Paine Benedict.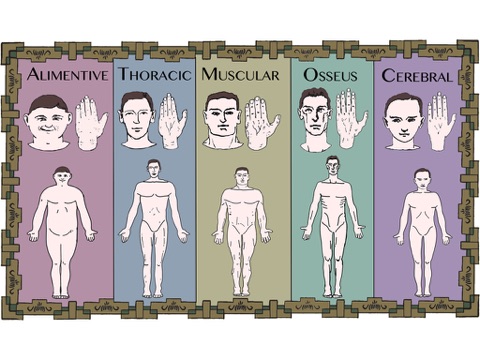 A compelling read, I recommend you check it out. Quite insightful ideas and descriptions. The authors categorized people into for five types based on the shape of the body, head structure and hands. These five categories involve the following:
Alimentive type; these are round shaped people. Not necessarily fat or obese, just round bodies and cheeks. These types have great communication skills and are more often the happy people. They love food.
Thoracic type; people with high chests that permit them to breathe more easily.These people tend to be full of energy, temperamental and love to be in the spotlight.
Muscular type; these people are predominantly muscular with large hands and well-defined jawlines. This type has a strict state of mind that they put themselves in a position to where they must be doing something at all times the muscular love being active and doing hands-on work.
Osseous type; this type is very thin in size that is why they have the most advanced bone structure. They usually find it difficult to adapt to change.
Cerebral type; this type typically has a large head on a small body. The reason for the massive head is the cerebral type is the most intelligent out of the five types.They tend to be quiet and reserved.
The authors dive deeper into types of combinations of types that are suitable business partners, friends and spouses. You'd probably want to check this out. Most people are a combination of either of the five types. There's hardly a pure type.
Well, since you asked I'm an alimentive-thoracic with a light touch of cerebral. Since I read the book, I secretly analyse everyone I meet. Yikes! The accuracy most times is baffling. I even had to rush to Instagram to check my crush's head just to be sure. Turns out we're perfect together *shines teeth.* I can't wait to tell him on our first date.
I totally agree, this information doesn't provide fuel money but it could make extensive conversation and for a brief moment quench the thirst for self-knowledge. Plus, some companies actually use the Myers-Briggs Type Indicator in determining who to hire. So yeah! it's not all mumbo-jumbo.
Other examples of personality tests worth mentioning include the Big Five model, Jung's analytical psychology, Hans Eysenck's three-factor model, Raymond Cattell's 16 personality factors and the Minnesota Multiphasic Personality Inventory.
Please follow and like us: